The future of schools is a School Organisation System (SOS).
Schools typically have two core pieces of education technology: the Student Management System (SMS or SIS) that manages all the student data, and Learning Management System (LMS) that deals with curriculum delivery and learning outcomes.
A School Organisation System (SOS) is the third core piece of technology a school needs to run efficiently and handle administration and compliance tasks.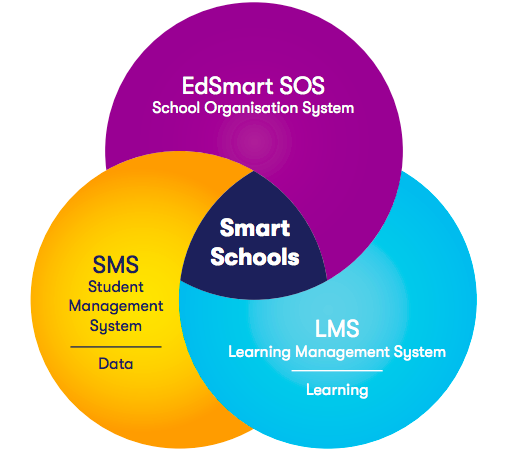 The other two systems (SMS and LMS) are not designed to perform the same tasks as the School Organisation System – tasks such as forms and notifications to parents for excursion approvals, RSVPs, surveys and any other situations that require the capturing of input/data from those in the school community.
An SOS also serves as a system to inform all of the key stakeholders of what's happening in an emergency or critical situation. You could call the SOS 'the nerve centre of your school' that gathers important information from all your main stakeholders – parents, student, staff and school leadership groups.
Other functions that a School Organisation System performs:
* It is a low irritation and accurate way of getting student absentee data, both for the student record and for reporting to education authorities;
* It can handle a range of functions concerning the school staff, such as managing leave or PD requests; and
* It is the latest means for organising the parent-teacher interview process in a systematic way that doesn't require parents opting in and out of confusing timetabling slots.
A School Organisation System should have the capacity for enabling stakeholders to initiate their own forms or their own way of inputting data into that system. Student initiated, parent initiated and staff initiated forms are a key plank of the SOS. That means that all of those key players can discreetly offer information that is then acted on almost instantly in the school.
For example, a parent could report an absence before it occurs, a staff member can request for special leave, a parent could notify of their availability in the event of illness, or a student could discreetly request pastoral care or a counselling session.
Finally, a good SOS will have a powerful reporting and analytics capacity that enables leadership to look 'under the hood' and map leadership by examining key issues in their operation of the school. In time, this will enable better policy in the school or more effective processes.
The school will just run better.
Checklist: Is your school ready for a paperless digital system?
"Our parents love the immediacy of EdSmart and we now average between 95% and 97% response rate within a week of sending out a notice."
Burnside Primary, South Australia