As 2022 gets into full swing, there has been a lot happening in EdSmart's Engineering department. Let's take a look at some of the activity…
1. Add Form Template Name to Process Name
You spoke and we have listened!
In response to customer feedback, Individual Forms within a Process now have their Template name added to the Process name. This makes it easy to identify different forms for different purposes, such as when performing a risk assessment or searching for a particular student permission slip and so on.
It looks like this:

Don't have Processes? Find out more about how the Process Module can improve your school's efficiency or email kai@edsmart.com directly.
CLICK HERE TO LEARN ABOUT CREATING A PROCESS
2. Search is now snappier
At EdSmart, we love being able to reduce the time it takes for you to get things done!
Searching or applying filters to Student lists and Broadcast lists is now quicker, especially when there are students with a high number of broadcasts.
There's nothing you need to do – except enjoy the increased speed of the EdSmart platform!
3. SAML SSO improvements for Staff with a Parent account
For Staff who are also Parents of children at the same school, this one's for you!
Now you can select your Staff account or your Parent account when you log into EdSmart using SAML SSO (single sign on).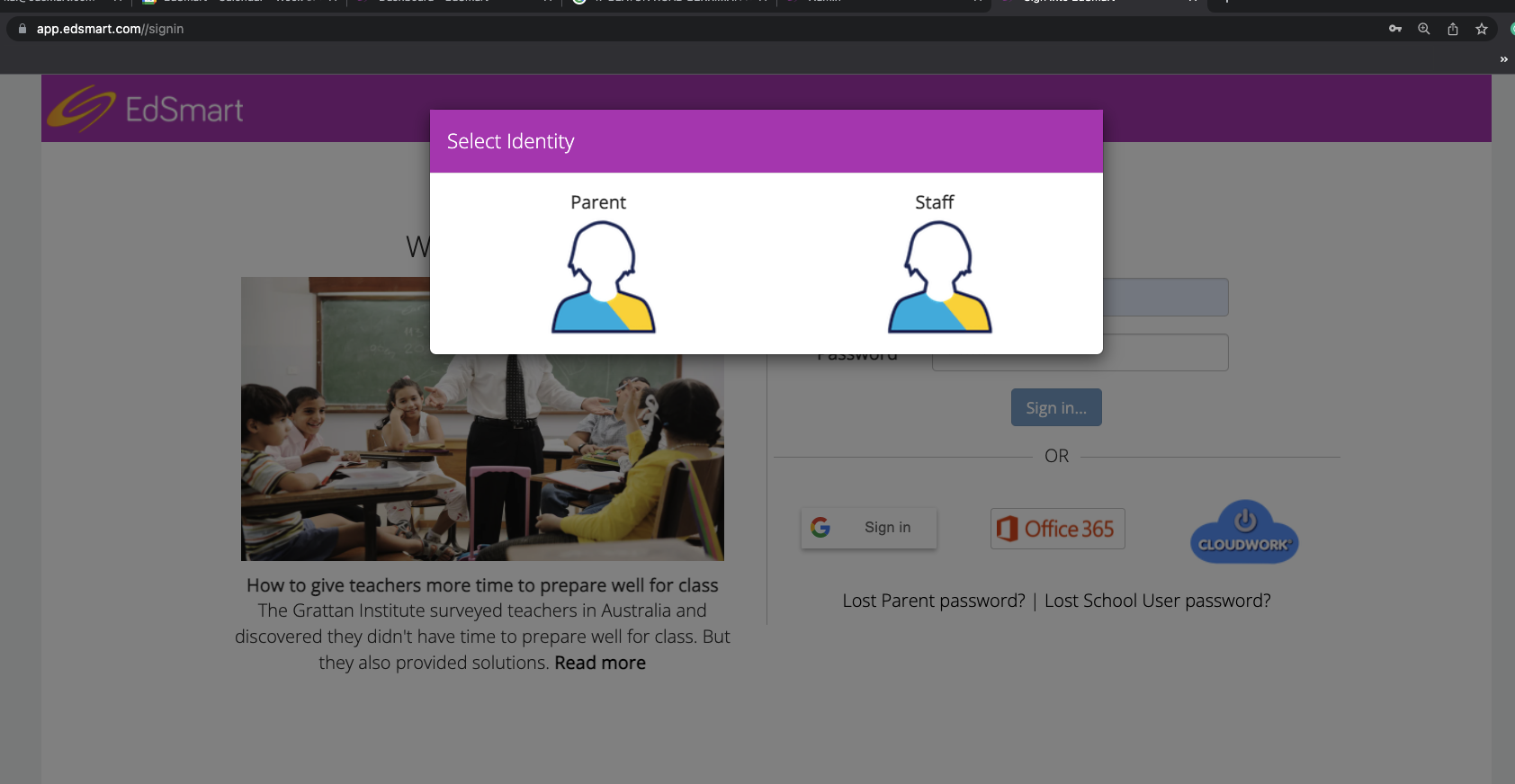 EdSmart features coming soon…

Conditional Workflows
One
to rule them all!
Soon you'll be able to send forms to a particular Approver based on Options list selections made within the School Form. For example, PD requests that need to be approved by a Faculty Head will go to a different Approver based on the Faculty chosen by the Form Creator (applicant). There will be no need to have a template for each Approver or the Form Creator to know who they need to select from the drop-down list.
EdSmart Payments on Parent Initiated Forms (Engage & Transform Tier only)
Forms initiated by Parents will soon be able to accommodate EdSmart Payments. This means you will be able to request and take payments for activities like enrolments and registration forms for music or sports programs.
CLICK HERE
TO LEARN ABOUT PARENT INITIATED FORMS
To discover how you can access these amazing features when they go live, email kai@edsmart.com.
And don't forget to share your feature requests with us. We
receiving them!
Until next time!
For further handy hints and tips for optimising your EdSmart usage, make sure you head to our Knowledge Base.