Life is what happens when you're busy making other plans, as the saying goes. It's certainly a way of explaining Heather McRae's career in education.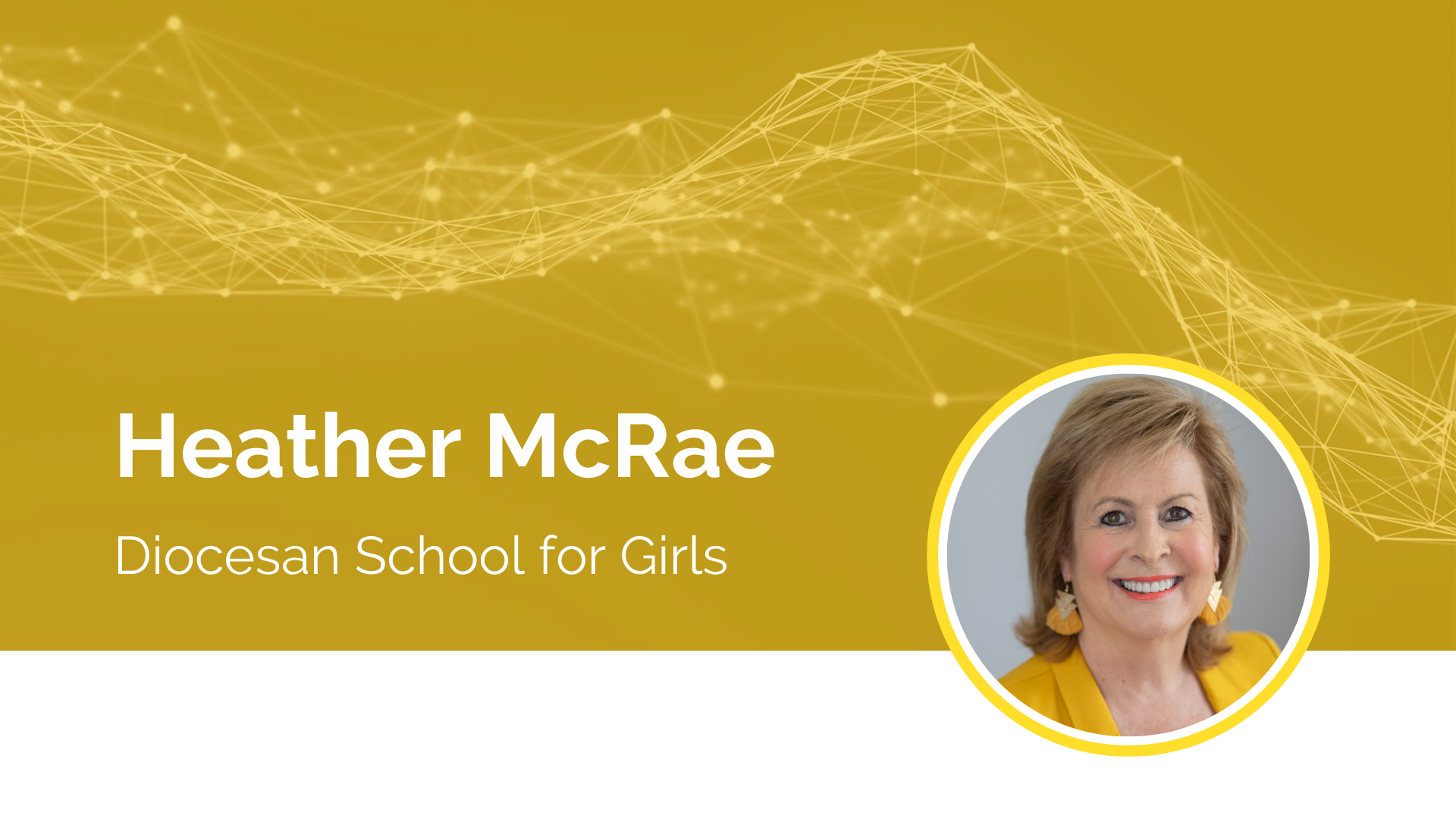 Driven by a passion for science, which continues to this day, Heather McRae graduated university and initially pursued work as a biochemist and organic chemist.
At the time of graduating, New Zealand was in the grip of an economic downturn. This meant that the opportunities for research jobs were extremely thin on the ground and, as is often the case for newly graduated students across a number of disciplines, money was tight. Enter studentships.
Completing a studentship helped pay the cost of undergraduate degrees but, interestingly as far as Heather's career trajectory was concerned, it also enabled people in the program to do one year's training after their studies, and then to teach after that. Not only did this enable Heather to do some travelling but the opportunity to teach science to children in emerging economies and developing nations provided her with an almost revelatory sense of accomplishment and satisfaction.
"Science helps people survive and explain things in many ways, particularly around their health – everything to do with the body is actually biochemistry," explains Heather. "So if you have a good understanding of that – particularly women – you can change the way they think, particularly in third world countries."
"So there was a very powerful realisation for me that the knowledge I learned could be incredibly helpful for young people growing up, and that's where I developed a passion for education. You see the difference it makes to people, and it's a very personable thing, as opposed to working in a lab where it's not quite so people focused. I just loved it. I found it a fantastic challenge."
But this was only the start of Heather's continuing journey. She shared some time with EdSmart to tell us more about her career as an education specialist, which has culminated in the Principal's chair of Diocesan School for Girls in Auckland where she sits today.
EdSmart: Can you share with us the most significant highlights in your career?
Heather McRae: "Most of the major turning points in my career were fairly unexpected, to say the least."
"New Zealand was interested in redoing the curriculum a few years ago, and particularly interested in girls and science. That appealed to me, even though, up until my current role at Diocesan School for Girls, I'd only ever taught in co-educational schools in New Zealand. I didn't go to a single-sex school either; I went to a fairly rural country school. So one of the interesting developments about that time was spending some time working in the Ministry of Education."
"When working in the ministry, I met a person called Ron Perkinson who was running an educational organisation here in Auckland called Multi Serve Education Trust. He said, 'Look, I need some people to do big projects in New Zealand. And I'd like you to consider coming and working for us.' We put in for contract work in the Asia Pacific region and one of those contracts was to develop an international school for the Sultan of Brunei called Jerudong International School. The work involved a fair amount of travel to Brunei and back, and it was an amazing experience watching what you need to do to create a school from the ground up."
"It's no surprise that you always have to start with the students – the number of students, the sort of students, the culture that they bring with them and also the knowledge they bring. Then you can design your curriculum, then you can design your staffing, and then you can design your school, really around that. [The Sultan] gave us an $80 million cheque to do that, which we all took turns to hold because we knew it would be the only time we'd ever hold that much money. It was incredible!"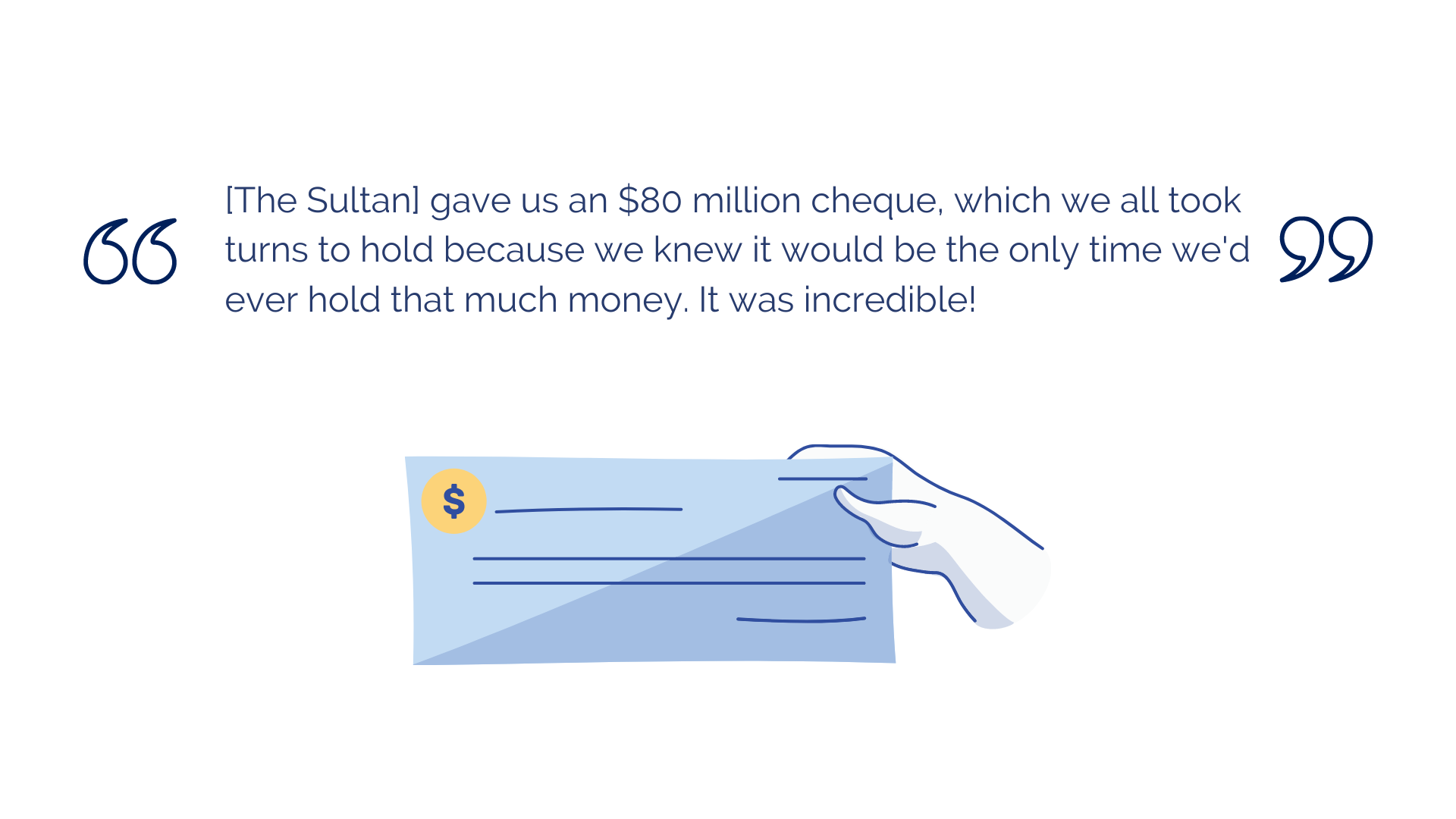 "I also got involved in doing quite a lot of work in international schools around curriculum design. They were fantastic experiences, especially in the area of governance because many international schools are pulling together people from a range of diverse backgrounds. Sometimes it goes well, and sometimes it doesn't. So, there was a lot of work in that; in strategic planning, annual planning, you know, giving direction, and how to get there."
"There was also a lot of curriculum work at the teacher-level to pull together disparate cultural backgrounds in the teaching groups, and working out how to arrive at a common language, and the language of learning for the school that everyone could agree on. It was wonderful to work with those democratic processes; to pool the schools together and to help with everything."
"During that time, my husband and I met people who had started a school in Beijing. Once that school got up and underway, they developed a middle school/high school and suggested that I might find it quite a good idea to run their secondary school at the Western Academy of Beijing. So we went to Beijing, having done quite a bit of work with the school for five years, and having developed a relationship already with the staff."
"We travelled quite a bit with the appointments for Beijing. And, after a while, realised that international schooling is good, and you can travel a lot, but getting back to your own country can often be difficult. I rang a few friends and found out what's going on in New Zealand and picked up a job at Pakuranga College in Auckland – a school of about two and a half thousand students, co-educational, years nine through to year 13. And, after I'd been there for five years, I came here to Diocesan School for Girls."
What would you say you've learnt from your international experiences specifically?
"We were in Beijing when SARS broke out in Asia and, I have to say, that was a hugely helpful experience. Certainly, when I saw rumours of a virus emerging in Beijing in late-December/early January, it did send warning bells. I raised it with the staff on our first day here at school in 2020 and I'm sure they all thought she's getting worried about this, but it needn't be a worry. And we did start communications with our community quite early – calling the shots around the guidelines that we wanted for parent travel – because we had a lot of students coming from China who are international students, especially coming in after Chinese New Year. We put in place regulations with those parents to self-isolate, even before the government came out with those guidelines."
"The other thing is finding accurate information. I had learned how to find accurate information from different websites – particularly in the States and, of course, the World Health Organisation – and making sure the information we were giving was double-checked. So, certainly, those experiences [I had internationally] helped with that."
"The other experiences around culture, and the fact that everybody, regardless, even if we are Westerners, when you get people together, we still have huge variations. Whether we're Canadian, American, New Zealander, there's that cultural difference; there are ethnicity differences, there are different approaches to education."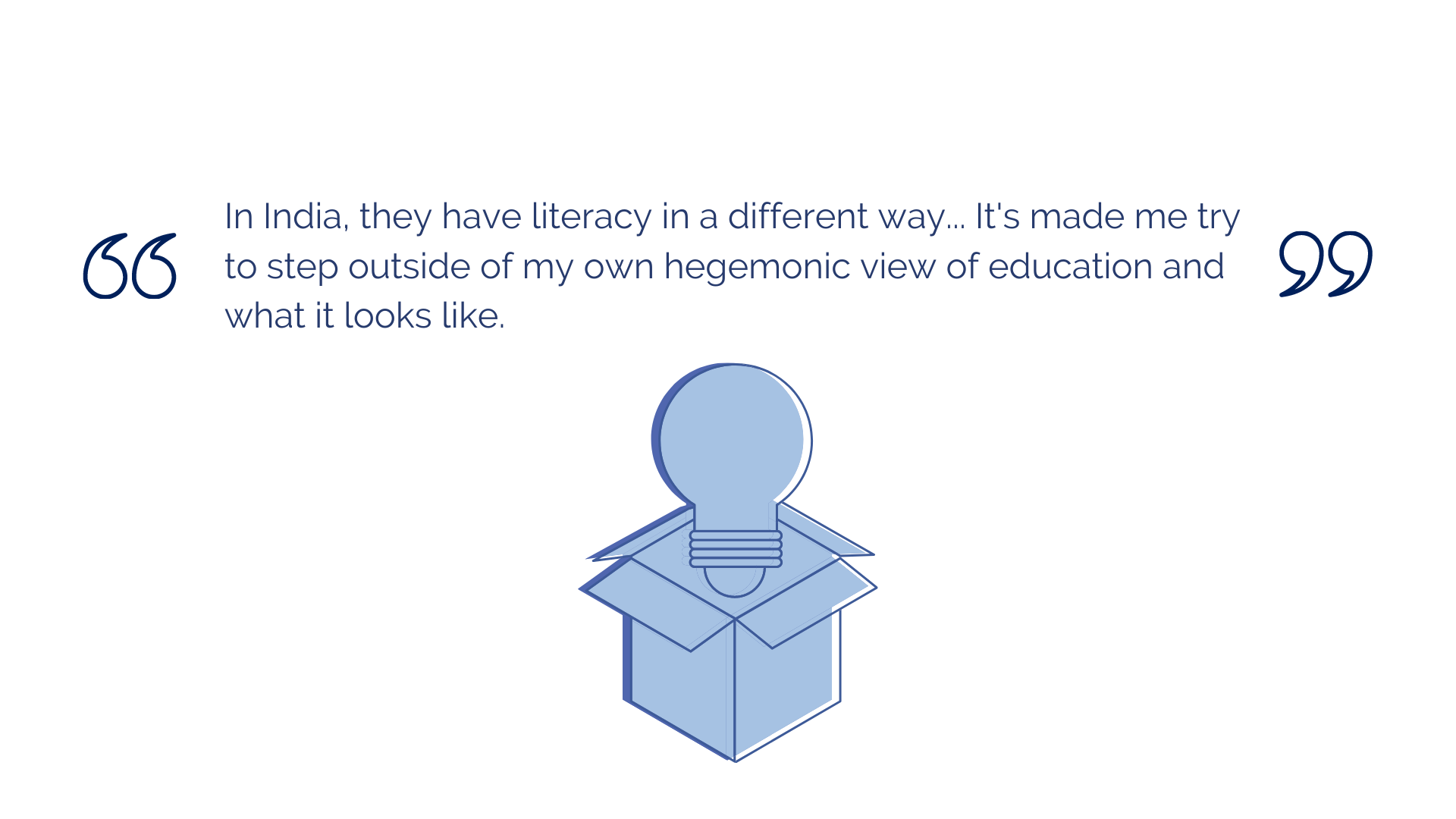 "In India, school is not compulsory but, if you look at some societies, they have literacy in a different way. In Mumbai, they have a food delivery service that has met all the global business standards that you could throw at it. Most of the people working there are illiterate from our point of view but they use colours, shapes and different codes to make lunchboxes that are delivered all around Mumbai. So literacy looks different to them. It's always made me try to step outside of my own hegemonic view of education and what it looks like. I found that amazingly valuable."
How would you describe the experience of leading a school, especially in 2020?
"It's a little like surfing – it's exhilarating. Every now and again, you get swamped by a big wave if you aren't quite ready for it but it is still exhilarating and that's the whole journey of leadership and education that I love."
"I think all principals will agree with me that every day is different. I would have been terrible in a boring job so I just love the fact that it's unpredictable. It does require you to be thinking all the time, and responding, and looking after people, and doing one of the most important things in the world – that is creating, or helping to create alongside our teams, amazing young people for the future."
"I've never been lonely in [my role as Principal]. Sometimes, people say that but I think, in the end, networks today are so amazing that there's absolutely no way that you can feel isolated. There's always someone out there who'll have a great laugh with you and will help you over the issues as they go wrong. Often they dissolve a day or two after they've happened, and you move on and get to the next thing. It is an amazing experience."
When Heather McRae is away from school, what can we find her doing?
"I like to relax. I live about a 20-minute drive from work so it's great to unwind in the car on the way home. I listen to loud music sometimes. I like rock music. One of my favourite bands is U2 – I just think they're awesome. I've seen them twice in New Zealand, although I've had to find new likes now because they haven't produced anything new for a while!"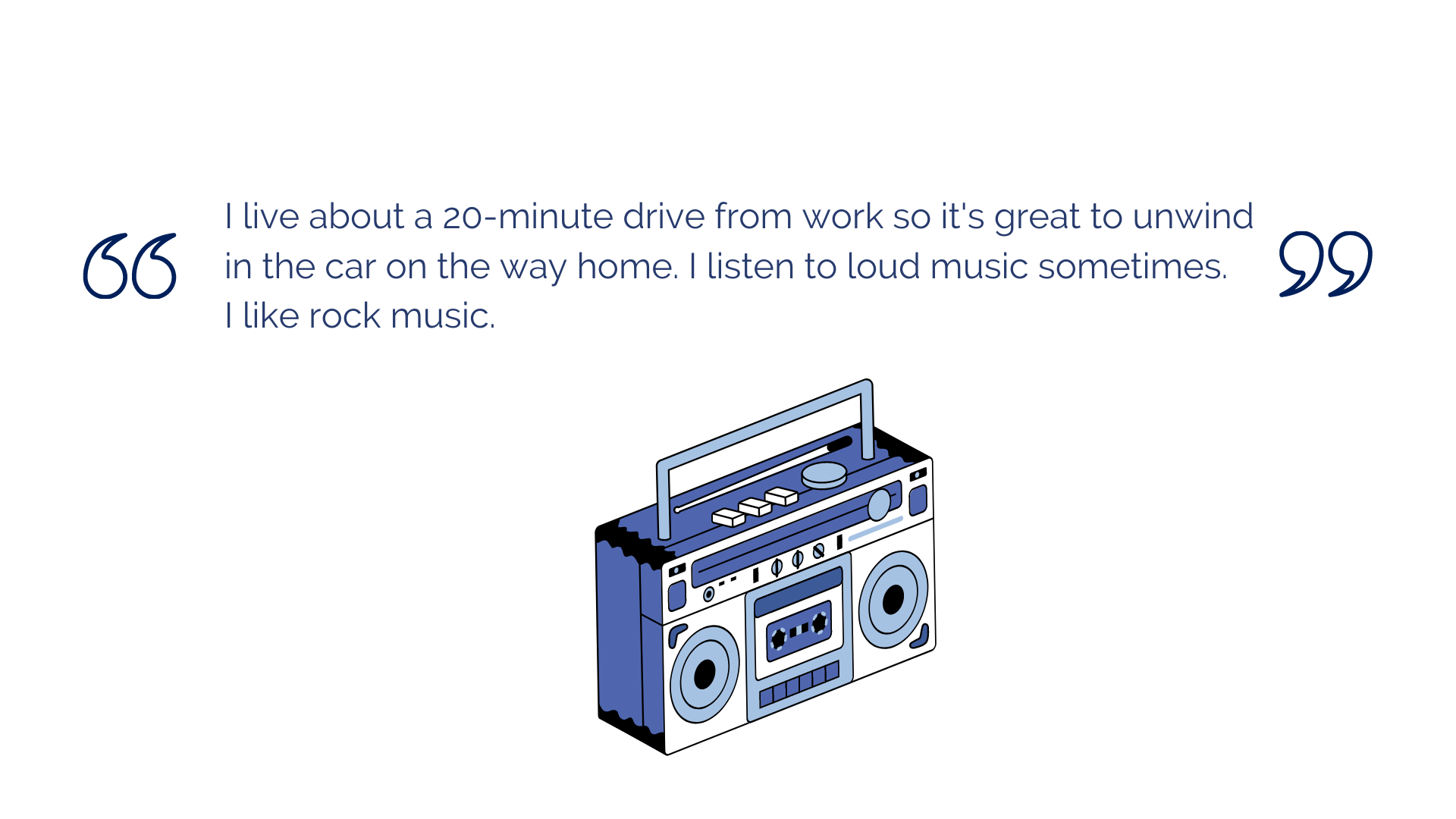 "I live about a 20-minute drive from work so it's great to unwind in the car on the way home. I listen to loud music sometimes. I like rock music."
"I run a lot. I used to run marathons. I ran a marathon in-between every child and I had three children so I've done six marathons. It was much easier to do marathons than having children in the end. I've always loved physical exercise and sport. So, for me, those are things that I look forward to."
"I love the beach and the water, which are close to my home. My family's great. All my children have recently lived overseas but one has now come back from New York because of COVID. It's been important to keep in touch with them over this difficult time. So that's me!"
Want to know more about Heather McRae, Diocesan School for Girls and EdSmart? Read the Success Story.