Embracing Edtech to develop intuitive, smarter, flexible forms can be achieved without compromising the elements of your forms that already work well in your school, or the compliance obligations to which you need to adhere as part of informed consent.
With the disruptions all schools have experienced as part of the COVID-19 pandemic, the advantages of flexible forms – digital and online forms – for keeping the school running in the manner to which it has been accustomed has become even more apparent. It's now not so much a case of should we do digital forms but why have we not introduced them yet.
ALL SCHOOLS DO THE SAME THING (JUST DIFFERENTLY)
It may sound like an oxymoron to say that all schools do the same thing, just differently, but when we look at the majority of forms schools use, we can break them into the following three categories:
Forms granting permission for something to occur (e.g. confirmation of teachers' annual leave, excursion forms, etc);
Forms with instructions to carry out something (e.g. attendance at an event, complete details/update information, etc.)
Forms for acknowledgement or information to be able to act on something (e.g. photo use permission, confirm attendance, verify previous instructions, etc.)
While there is a series of form 'norms' at every school, the bottom-line is that every form circulated within an educational institution is there to enable some form of action to occur or record a compliance of some manner – hence, all schools do exactly the same thing, just differently.
FORM 'NORMS'
At EdSmart, we categorise these form 'norms' into two main areas: (1) what is on the form and (2) how the form fits into a broader workflow.
What is on a form is about collecting the information the school wants (or needs) for decision-making – for example, if somebody wants to do something, here is the information you need and here are the things we need you to answer. From the opposite perspective, this can be framed around the information required to make a decision or to act on something. In a digital form, the collection of information is inserted into 'fields'.
How the form fits into a broader workflow involves the people in that form, and the role they play in that form. In generating a form, most schools will have the creator of that form and then possibly another person completing the form. Depending on the answers supplied, there might be another two or three staff involved in adding to that form. Most forms will then have an approver or, in some cases, several levels of approvers (i.e. those authorised to sign off or conclude the process).
If workflow is a term that isn't used much around your school, here's a handy way of understanding what we're talking about in the context of forms:
A staff member goes to the front office, gets the form they need and then walks back to their desk. They sit down and fill it out. They then walk around the school trying to find their head of department to sign/approve that form. That staff member (or head of department) then takes the form to the deputy who will sign it off.
That's the workflow part of it all. It's the process the form undertakes, and then who's involved – and at what point – and what they have to do for the process to be approved and completed.
The key to most forms is there are usually approval workflows to ensure compliance with the school's obligations. There is a minimum of three factors, at least, that a school might need in the workflow:
The ability to have approvals;
The ability to send to other people to complete parts of the form (and who those people might be);
The ability to send copies of the form to other people.
EdSmart's flexible forms ensure all of these workflows, minimise staff time and they can incorporate additional people in the process at whatever stage they might need to become involved.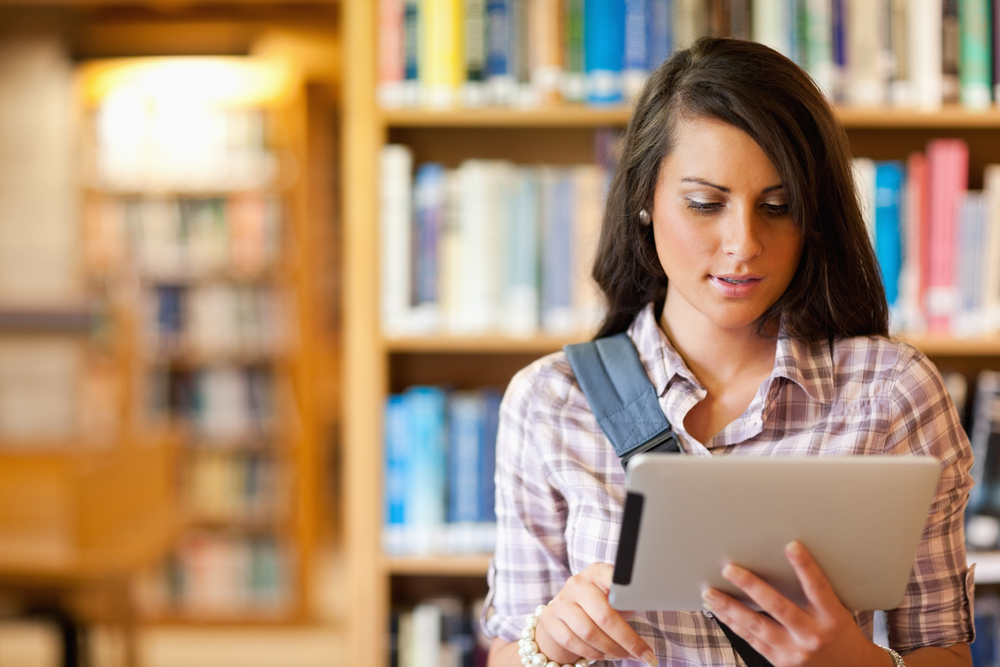 EDTECH AND FLEXIBLE FORMS
The evolution of EdTech has simplified the processes involved in creating and completing forms. Flexible, automated forms can create connections between forms and the fields within that form without your school compromising informed consent and other important statutory obligations.
But what's the best solution for your school? Effectively, it comes down to two choices…
Schools can buy a product that dictates the way forms are established, which usually follows a common-practice or one-size-fits-all model. This may be useful for some schools but has a major drawback in terms of flexibility or lack thereof. Or…
Schools can purchase a product that provides the building blocks of the form – in the form of templates – that allow you to create fields on forms and establish workflows that best reflect what already works with the written forms in your school. These templates also give you the capability to streamline the administrative processes associated with maintaining these forms through the use of what's known as conditional fields.
With the second option – which is the flexible forms option – the end result is a better user experience and better adherence to the well-practiced and understood processes the school has developed over time.
CONDITIONAL FIELDS
The flexible nature of digital forms is enhanced by the use of supplementary or conditional fields. In principle, you don't want a form that has 50 fields on it when you know a staff member or parent only has to fill in three fields. But the reality with some forms is that one answer can give two or three different responses.
If you aren't familiar with conditional fields, here's a simple example:
As part of an excursion request, you may ask: 'Do you want to/will you need to book the school bus for this, yes or no?' If the person filling out the form clicks 'yes', that triggers school bus booking form fields to appear, which means a staff member doesn't have to activate it because the form effectively predicts what comes next.
Conditional fields are smarter, more intuitive and allow staff to devote more time to teaching.
FLEXIBLE FORMS
Flexible forms allow schools to incorporate their best-practice methods with more streamlined administrative processes.
EdSmart builds templates that are flexible – the building blocks which become flexible forms. The structure of the template also ensures it matches the compliance required by the school. Best practice is using the processes of templates and forms, while the flexibility is facilitated by the 'how' and the 'what' your templates can look like, and the workflows for those templates.
As more and more schools embrace EdTech because of its focus on improving user experience and efficiency, switching to flexible, digital, online forms is another way that your staff and the wider school community can take care of the administrative side of things. What's more, flexible forms ensure you don't compromise on the myriad of compliance obligations you need to adhere to, or the best practice solutions your school has worked hard to implement.
Want to see how EdSmart can fit within your school's processes? Contact us for a demo.