We're thrilled to announce our newest partnership with pixevety – the world's leading provider of consent-driven photo management for schools.
This partnership means Photo Management, powered by pixevety, has now been integrated into the EdSmart platform for safe, secure and simplified photo/video consent between parents and schools.
"Permissions and consents across school communities are a core function for EdSmart, so it made sense for us to introduce a Photo Management solution into our platform – but not just any solution," says David Eedle, CEO at EdSmart. "That's why we waited until pixevety."
As a hassle-free feature within EdSmart Forms, Photo Management, powered by pixevety, gives schools a private, individually locked-down, bespoke media online gallery that provides privacy information updated in real-time.
EdSmart Forms are used to collect the parent photo/video consent and the data is then automatically and securely transferred into a school's gallery on the pixevety platform. All the 'heavy lifting' – student identification, consent management, the ability to search and filter photos based on consent before sharing, etc. – occurs without intervention by the school.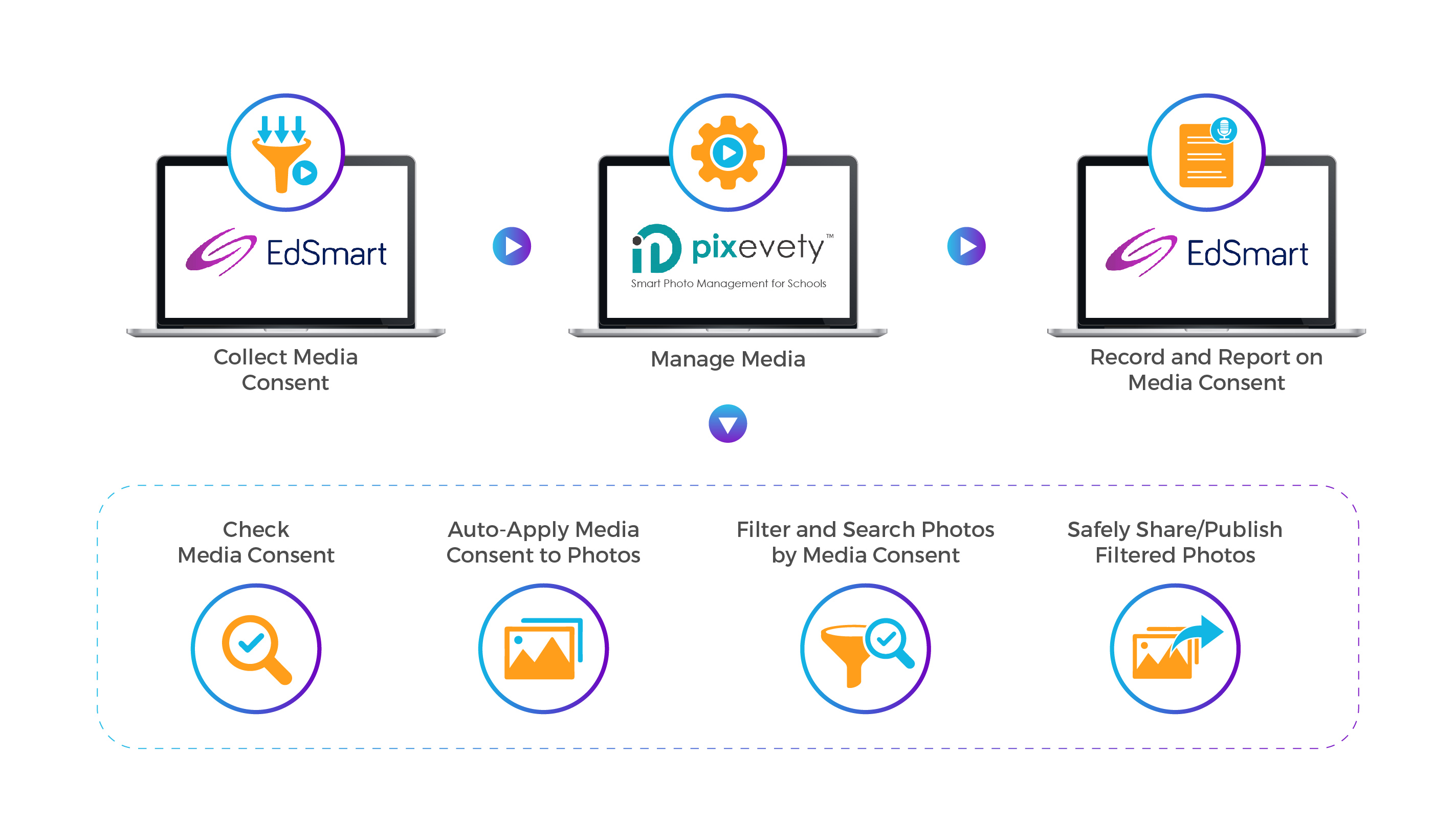 "pixevety's product matches EdSmart in excellence, with market credibility that schools know and trust," David Eedle continues. "It's a technology that instills confidence in both the way it works and its data security. We saw the pixevety crew as like-minded people with similar values that we felt would be a good fit within EdSmart."
"Our Photo Management, powered by pixevety, will not only save schools time and money but it will further safeguard risk management and compliance; something that could cost a school more than just time and money if compromised in any way."
EdSmart's Photo Management, powered by pixevety, is available now to all EdSmart customers, and comes automatically included as part of our EdSmart Transform package. Note that EdSmart customers will need to sign up with pixevety first to activate the integration.
"I'm really looking forward to seeing this functionality rolled out across the many schools in our EdSmart community," David concludes.
Visit the Solutions section of the EdSmart website for more details about Photo Management, powered by pixevety, or reach out to our Customer Success Team via the button below.