More and more schools are turning to the cloud, and for good reason. In this eBook, we look into cloud technology and identify the benefits that make it particularly attractive for schools.

Cloud-based technology (or 'the cloud' as it's commonly know) facilitated remote learning and helped keep schools in operation during pandemic lockdowns. It enabled many schools – whether K-12, tertiary or other higher learning institutions – to continue teaching in a way that would not have been possible even a few years ago.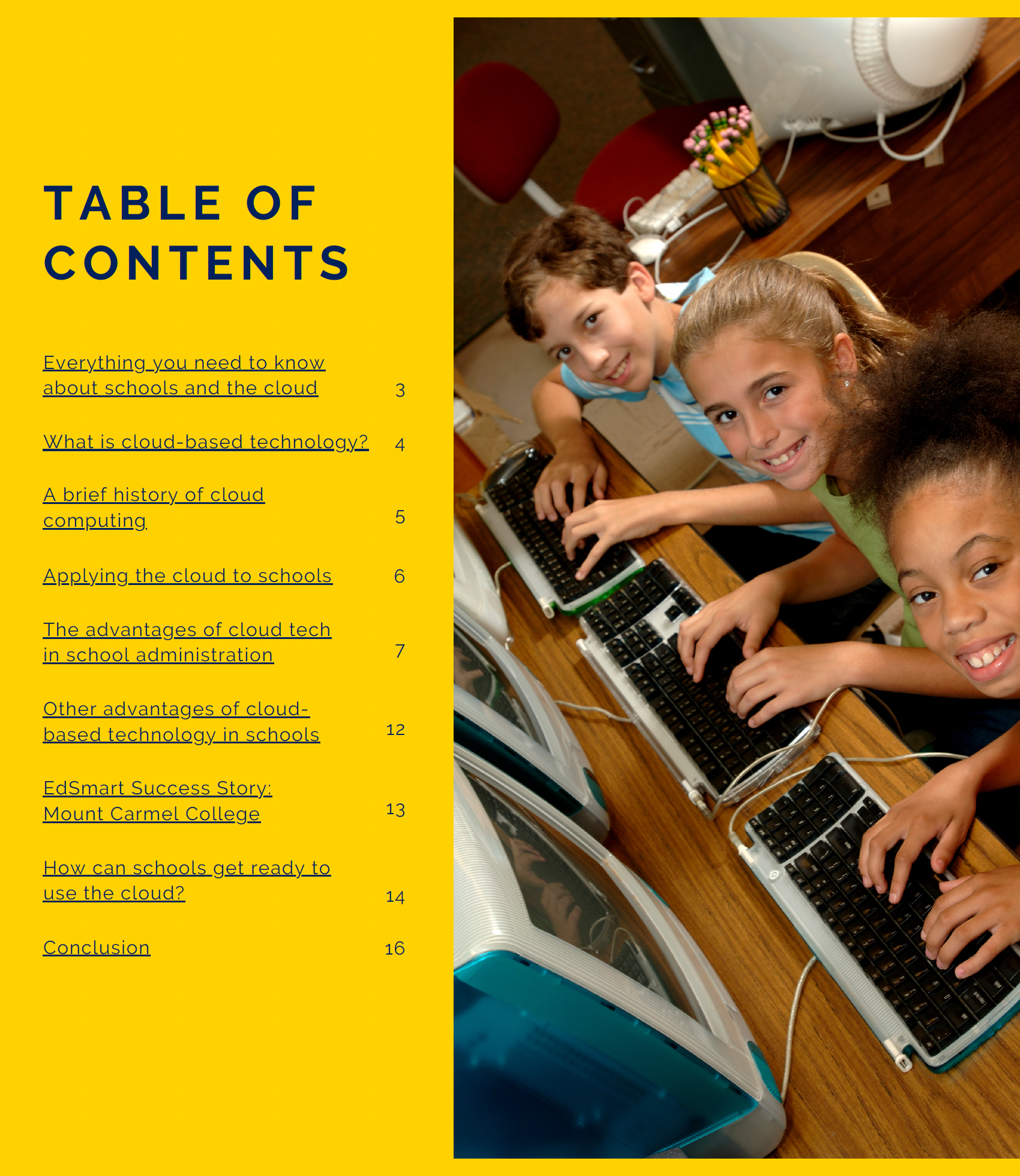 Education and how it's delivered have now been fundamentally changed through adopting the cloud and digital transformation. Forever.
In this free eBook, we provide schools looking at further transformation with a practical guide to all aspects of the cloud, especially when it comes to enriching the education experience of your school community.
Image: Table of Contents from eBook
Click HERE to download your free copy of the eBook
To learn more about how EdSmart can help your school make the most of cloud-based technology, contact us today!